Fintech Artificial Intelligence that Transforms your Business
Live Demo
Use Cases
One Artificial Intelligence, infinite use cases with so many possibilities
Business Onboarding
Make it easy for your customers to join you while complying with KYC, AML effortless
Funds Documentation
Deep understanding of all the financial documentation of funds from any provider
Legal Documentation
Focus on the most challenging tasks, the routine work is fully automated
Unique Technology
Robotic Cognitive Automation
Adaptability
---
Capable to adapt to use cases where thousands of different companies publish the same kind of documentation, always different.
Multilingual
---
Your artificial intelligence is not tied to one language and can be used for documentation written in any language.
Resilient
---
Designed to simulate the behavior of a human being, our Artificial Intelligence is insensitive to technical modification of documents
Our Team
Our team is driven, ambitious and our work will have an impact on the life of everyone online.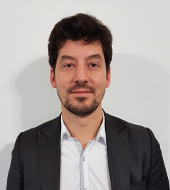 Christian Gillot
---
CEO & Tech Founder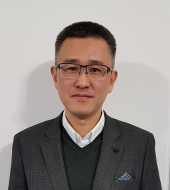 Michael Cai
---
Research Director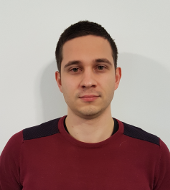 Loïck Briot
---
ML & Back-end Engineer
Alfonso da Silva
---
Senior Software Developer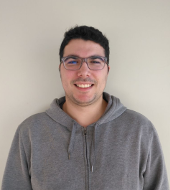 Albert Razquin
---
Software Developer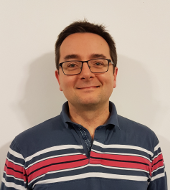 Michał Pawłowski
---
Software Developer
Marc Marcé
---
Intern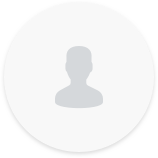 We're hiring!
---
Open Positions
We are looking for nice people to join our team and help us to grow.
Desenvolupador, Vilanova i la Geltrú (Barcelona)

Oferim formar part d'un equip de treball motivat en una empresa en creixement on realitzem una feina interessant i motivadora, amb un contracte indefinit, un horari flexible i un salari competitiu.

Tenim els següents requisits:

Requeriments obligatoris:

Experiència es desenvolupen amb Scala o amb altres llenguatges funcionals com Haskell, Kotlin, Java (lambdas), etc.
Capacitat de desenvolupar en un entorn Linux
Competències bàsiques de comunicació en anglès
Desig d'aprendre, capacitat de treballar en equip i, alhora, ser autosuficient

Requisits desitjables

Experiència amb Scala Play Framework, Akka i / o Slick
Familiar amb Docker
Bona comprensió d'HTML, CSS i Javascript.

Envia'ns un email (info@tetrao.eu) i ens posarem en contacte amb tu.

---

We offer to become part of a motivated work team in a growing company where we make an interesting and motivating job, with an indefinite contract, flexible timetable and a competitive salary.

We have the following requirements:

Mandatory requirements:

Some experience developing with Scala or with other functional language like Haskell, Kotlin, Java (lambdas), etc.
Confidence developing in a Linux environment
Basic English communication skills
Desire to learn, be able to work in a team and, at the same time, be self-sufficient

Desirable requirements

Some experience with Scala Play Framework, Akka and/or Slick
Familiar with Docker
Good understanding of HTML, CSS and Javascript.

Send us an email (info@tetrao.eu) and we will contact you.

DevOps, Vilanova i la Geltrú (Barcelona)

Oferim formar part d'un equip de treball motivat en una empresa en creixement on realitzem una feina interessant i motivadora, amb un contracte indefinit, un horari flexible i un salari competitiu.

Tenim els següents requisits:

Requeriments obligatoris:

Experiència com DevOps en entorns Linux virtualitzats. Concretament, amb eines per controlar sistemes, generar alertes, automatitzar el desplegament d'aplicacions, etc.
Competències bàsiques de comunicació en anglès
Desig d'aprendre, capacitat de treballar en equip i, alhora, ser autosuficient

Requisits desitjables

Familiar amb Docker, Kubernetes i / o Rancher
Experiència amb l'administració del sistema Linux / Debian
Experiència com a DBA amb PostgreSQL

Envia'ns un email (info@tetrao.eu) i ens posarem en contacte amb tu.

---

We offer to become part of a motivated work team in a growing company where we make an interesting and motivating job, with an indefinite contract, flexible timetable and a competitive salary.

We have the following requirements:

Mandatory requirements:

Some experience as DevOps in virtualized Linux environments. Specifically, with tools to monitor systems, generate alerts, automate the deployment of applications, etc.
Basic English communication skills
Desire to learn, be able to work in a team and, at the same time, be self-sufficient

Desirable requirements

Familiar with Docker, Kubernetes and/or Rancher
Some experience with Linux / Debian system administration
Some experience as DBA with PostgreSQL

Send us an email (info@tetrao.eu) and we will contact you.
Our Artificial Intelligence enables our customers to build amazing customer experiences, have a try at the live demo on financial document
Live Demo